By Mark Keane
Those looking for must have kitchen gadgets for this Christmas, should look no further. We have compiled a list for those in need of some Christmas shopping inspiration.
1. Polyscience smoking gun
For those who would like to add a bit of style when cooking at home, the Polyscience smoking gun, costing 70 dollars on Amazon, will provide that and then some. Getting a proper smoker is likely to break the bank, and although the flavour will be better, the Polyscience is that happy medium for home cooks. It is easy to use and will still provide a nice smoke flavour to ingredients.
The big question is what will you smoke for Christmas? How about some chocolates, or fill a glass with smoke before pouring a cocktail into it. The possibilities are only limited by your own imagination.
2. Chef video tutorials
Fancy learning a thing or two from a group of talented chefs, look no further than Chefsteps. Chris Young, the founder of The Fat Duck Experimental Kitchen and co-author of Modernist Cuisine, set up a website to teach people how to cook smarter and encourage experimentation through the use of high quality and interactive videos.
They have a wide range of free videos where one can learn how to make donuts, amazing ribs without the need for a barbeque, or the perfect burger.
However, they have even more interesting videos that require a once-off subscription. Want to learn how to make the perfect French macaron's? A Christmas deal payment of 19 dollars will get you unlimited access to their library of high definition videos. For those people wishing to turn their loved ones from home cooks to budding chefs, subscriptions can be bought here:
https://www.chefsteps.com/premium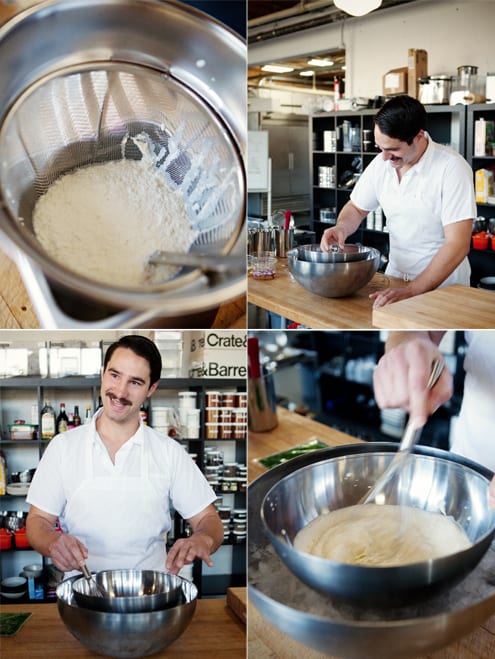 3. Ice cream maker
For dessert lovers, the Cuisinart ice cream maker is a natural fit. With places like Murphy's ice cream churning out delicious flavours like sea salt caramel, why shouldn't you get in on the fun. A life time of ice cream making will cost you around 70 pounds from Amazon, just make sure you have access to a big enough freezer that can hold the machine's two litre freezing bowl.
A variety of ice cream recipes can be found on the Murphy's ice cream blog, or in any good dessert book.
4. Food prep equipment
Having the right equipment can save you a lot of time, ease, and effort when cooking. The following may not be the flashiest Christmas presents but they will greatly help in that regard:
Bent palette knife, ideal for those baking lovers
Microplane grater, perfect for adding a bit of lemon zest to your pasta dishes or desserts
Garlic press, excellent for quickly adding minced garlic to your dishes
Potato ricer, never have lumpy mashed potato again. A godsend for mash lovers
Silicone tongs, this will help a lot when searing steaks, fish skin and other meats.
5. Hand Blender
Aspiring chefs, who want to improve their soup and puree game, should invest in a hand blender this Christmas. It's one of those pieces of kitchen equipment that is always helpful to have around, and doesn't take up much space. You don't need to be spending loads of money on one either, the ones that cost 10-15 euro's will do just of a good job as the fancier more expensive chef branded ones.